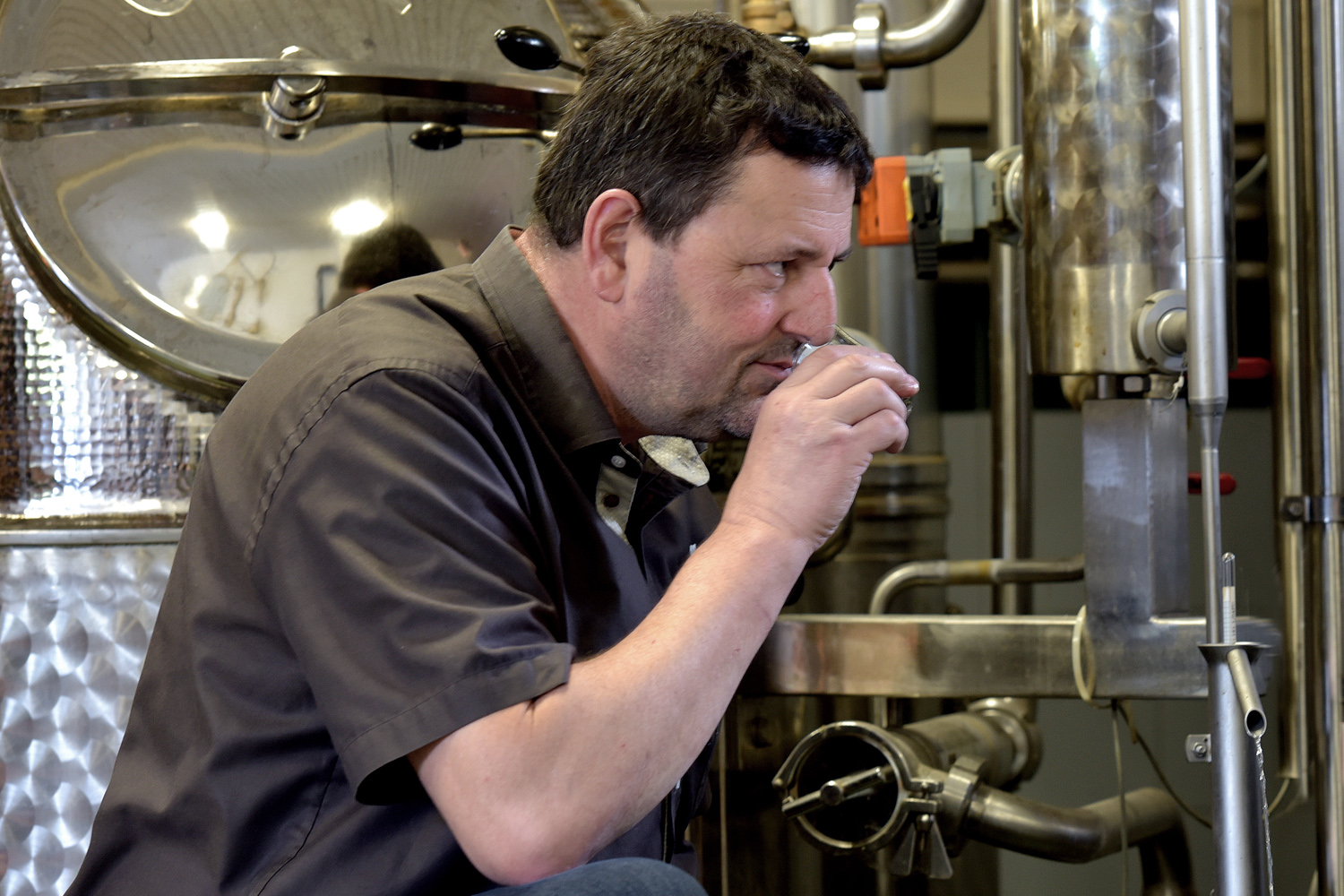 THE CONNOISSEUR WITH THE KEEN TASTEBUDS
Bruno
Master Distiller, sommelier, technician & entertainer

It's no surprise Bruno judges spirits for international competitions like the IWSC (International Wine & Spirits Competition London). With his well-trained palate he detects even the faintest of aromas.
Together with his brother Eugen, they are always on the lookout for new ideas. The search for the "perfect" resources knows no boundaries and stretches from fruit over grain to specifically selected barrels from all over the world.
Visitors know him as a true entertainer. With his keen wit and wide repertoire of jokes he makes every tasting an unforgettable highlight. Bruno's passion is not only "aflame" for distilling, every now and then the mountains call him and he heads for a hunt in the alps.
THE DOWN-TO-EARTH ALLROUND TINKERER
Eugen
Master Distiller, sommelier, technician & our calm anchor

Eugen is our person of serenity and brings us down to earth every now and then. With his extensive knowledge of distilling fruit and grain he inspires our visitors and the whole family. He is a certified spirit sommelier, as well as his brother Bruno, his wife Ulrike and sister-in-law Ursula.
"There's always something to do" is his motto as a stillman, but also in his daily life. If he manages to get some spare time next to his job and the distillery, you can find him on the road with his vintage Unimog (1952) or his BMW motorbike. Most definitely, there always has to be enough time to spoil his grandchild Antonia and his wife Ulrike.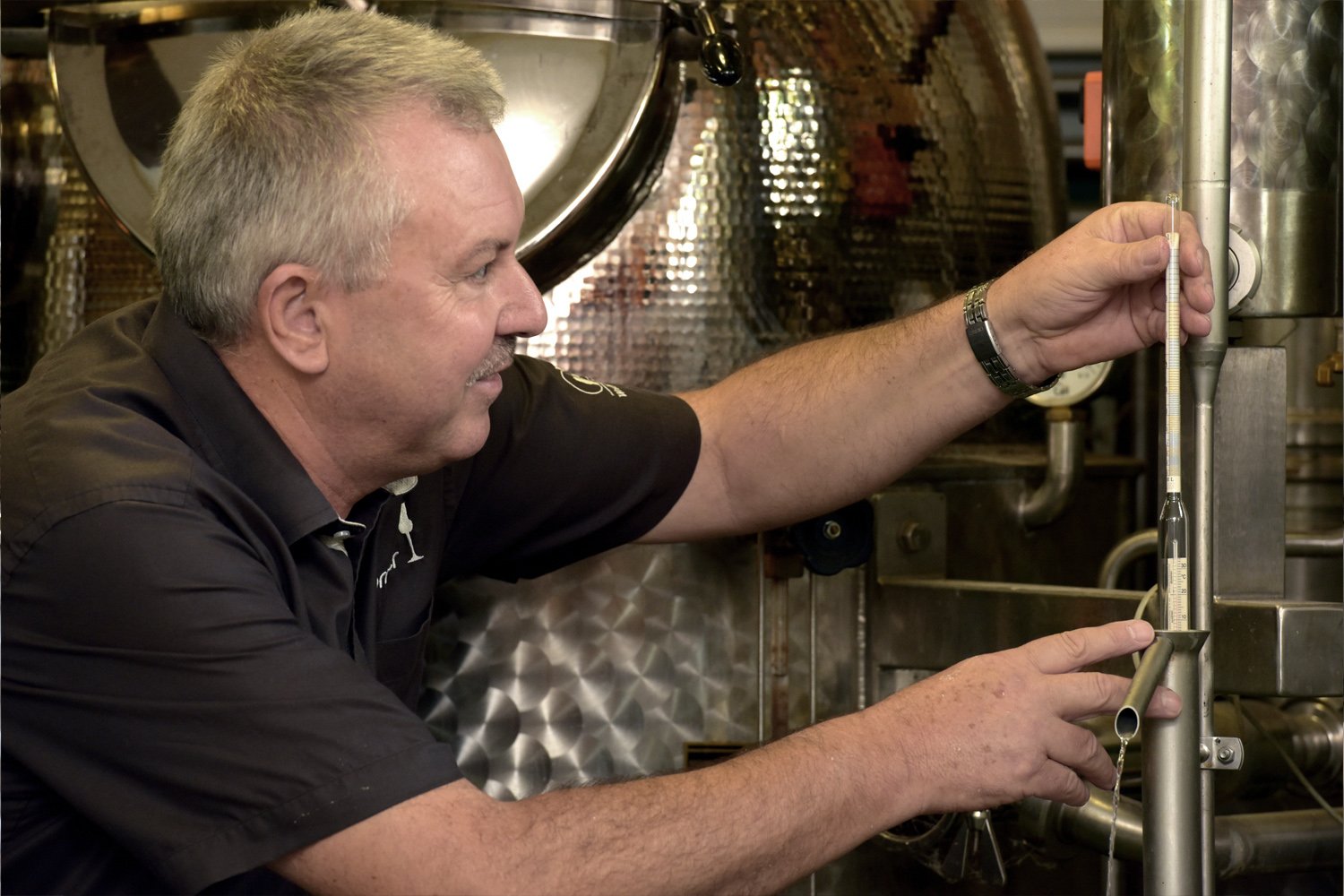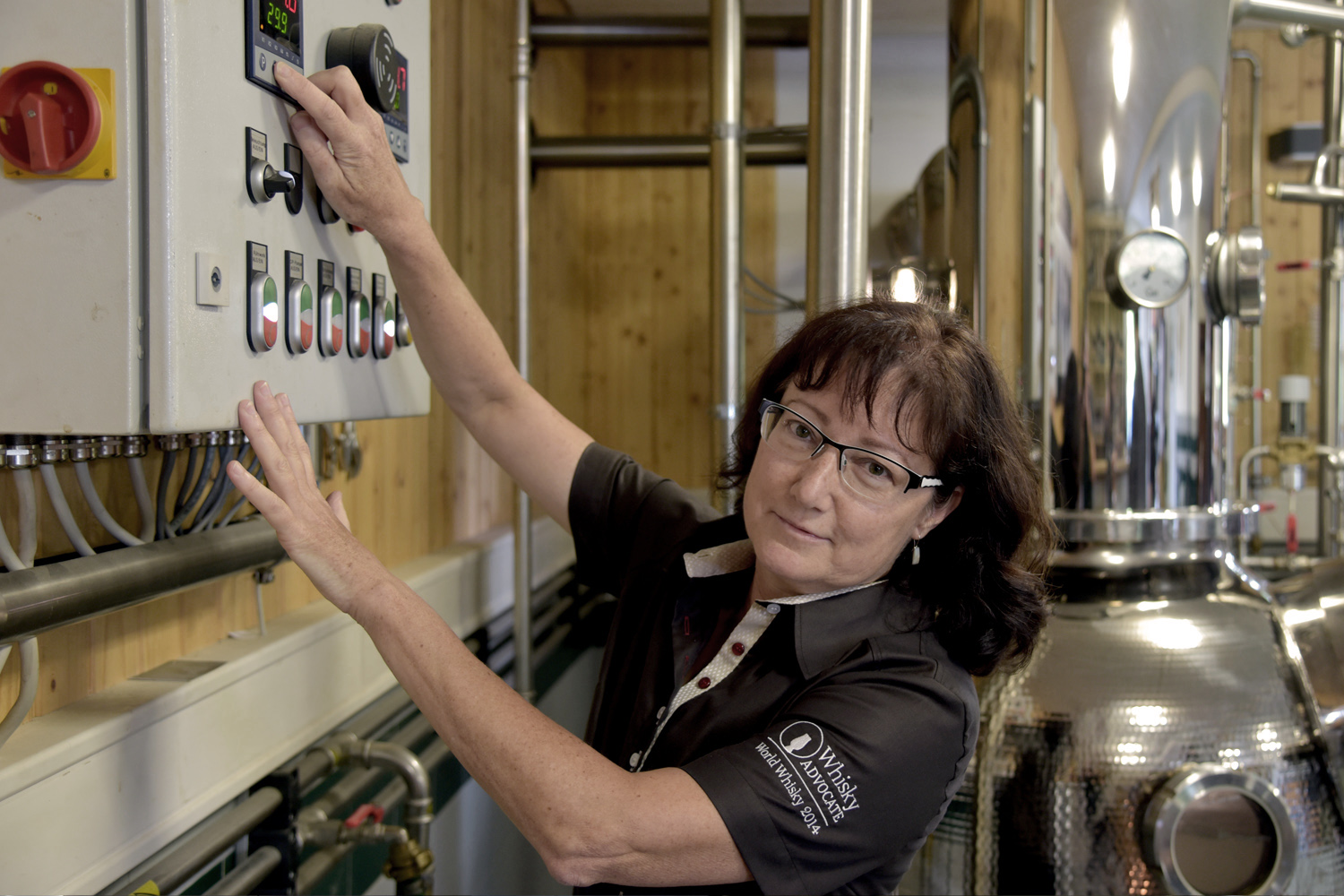 THE LADY AT BUTTON AND LEVER
Ulrike
Master Distiller, sommeliere, invoicing and sales
Uli's talents are found in the most different areas. As a teacher in "real life", she mainly uses the holiday season to distil. When she's working at the distillery it's no rarity to find her accompanied for lunch by her daughters Katrin and Martina and granddaughter Antonia.
Her innovative spirit helped us to create many of our popular drinks, for example the "Nikoläusle" ("Wee Santa") or our "Orange Ale"-Longdrink. Our sales and tasting location at Sattelberg 99 is her responsibility, where she enjoys to welcome visitors for a small tasting. And at the end of the day, she also sends out our invoices.
THE CREATIVE BEAN COUNTER
Ursula
Sommeliere, accounting, sales
There's a place for everything and everything in its place. Ursula meticulously does our bookkeeping and cash accounting. Mostly she is to be found in the sales room at the Dammweg and likes to take time to advice our customers on our product range. She will find the right product for everyone.
It is her home, at Dammweg 43, which is also home to the distillery, and the family members Bruno, Anna and Hannes. Who would not like to have a whisky distillery in one's basement?
As a former graphic designer her input is highly valued in creating our corporate identity and if we run out of labels, she can help us out, by confidently labelling them by hand.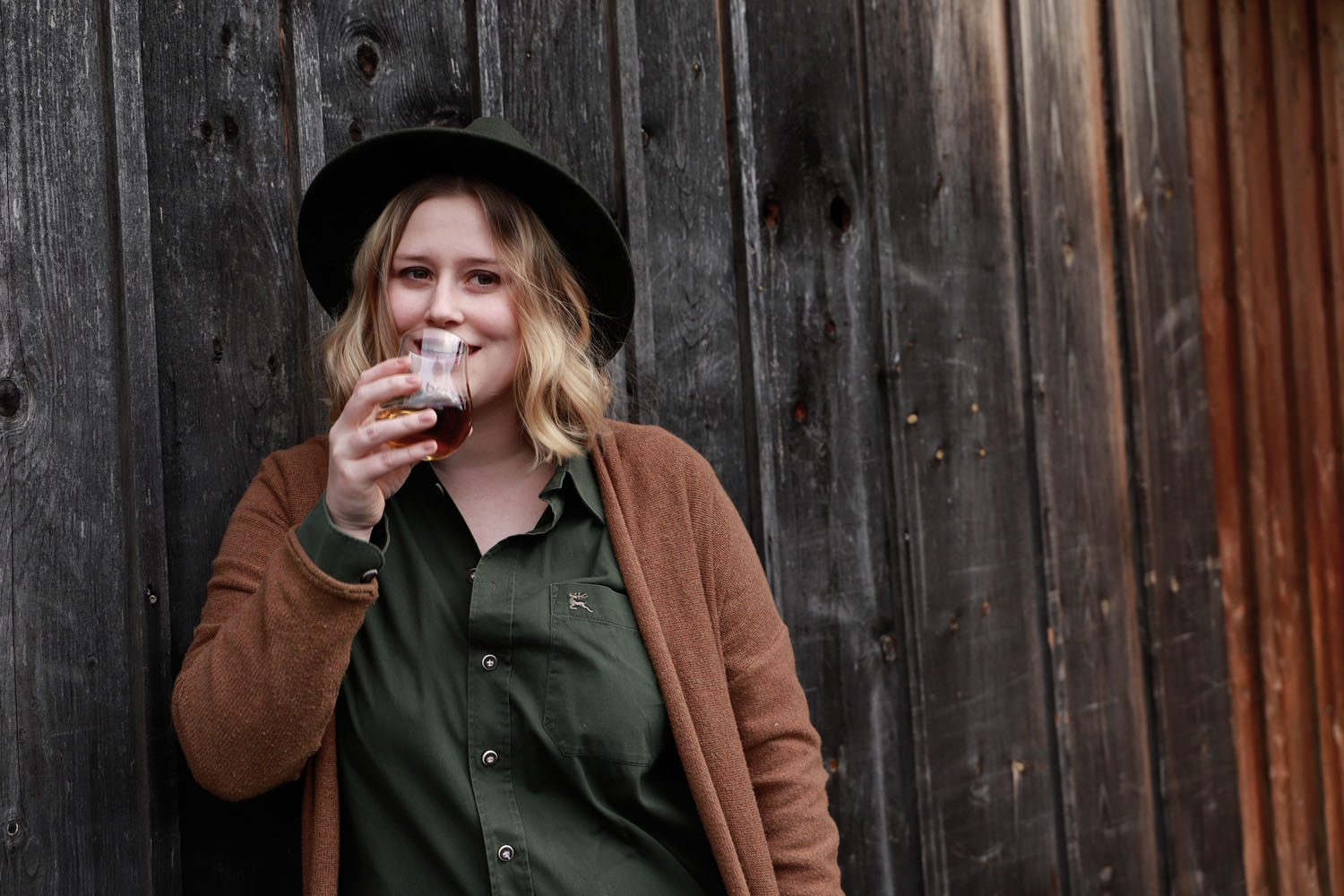 THE PIXEL PIXIE WITH THE BRUSH IN THE WHISKY GLASS
Anna
Marketing, graphic design, sales
Our creative mind when it comes to pictures, graphics, photos and advertising. This is why all the graphical work ends up on her table and is artistically worked out. Together with her cousin Katrin, she makes sure, the corporate identity is being followed.
For our visitors from abroad Anna guides through the distillery with a distinctive Scottish accent. Her 5 years living in Glasgow are accountable for this.
GUARDIAN OF THE LIQUID GOLD
Hannes
Master Distiller, cask-administrator, IT-helper
Our youngest distiller always keeps track of the bigger picture. As our warehouse manager, he knows exactly which treasure matures in which of our barrels. Together with his father Bruno and godfather Eugen they ponder about the storage process of our liquid gold.
The math genius painstakingly calculates our high proof distillates and also runs to the rescue when someone's IT becomes troublesome.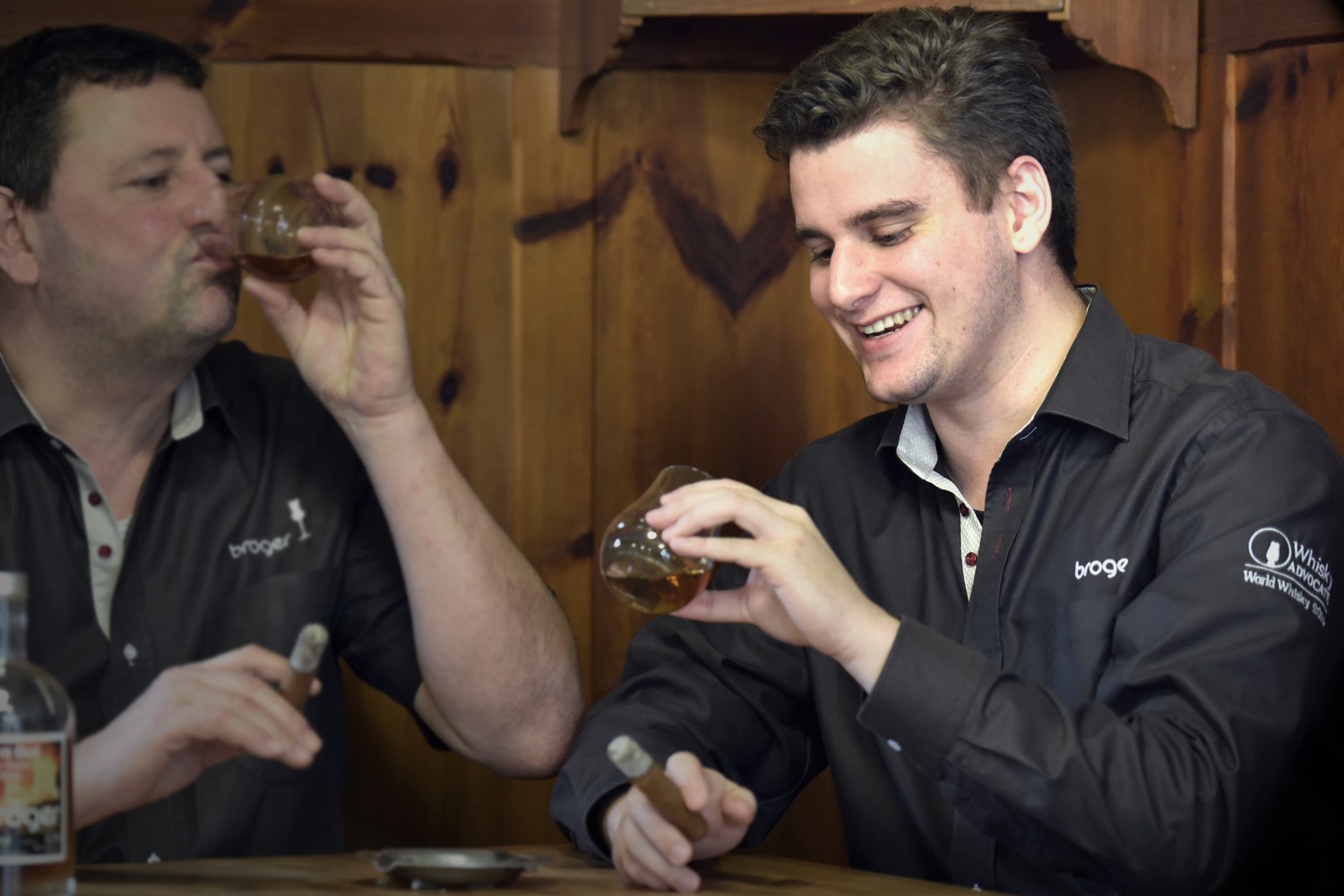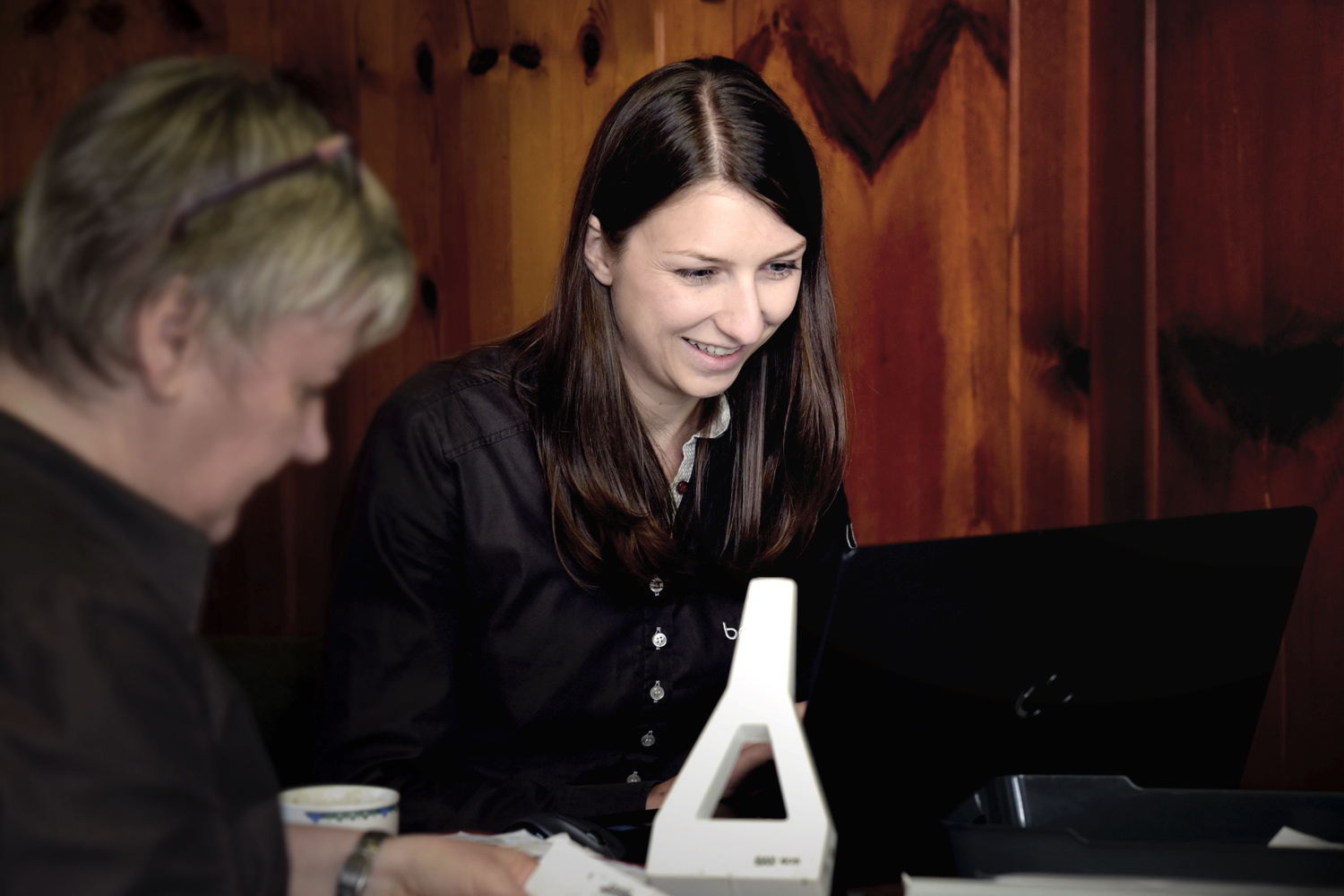 THE NIMBLE MEDIA REPORTER
Katrin
Marketing, IT-helper, sales
Katrin spreads our Broger-news online and on print.
We also reached the digital age and thus our website has to be looked after as well as our Facebook and Instagram sites.
Katrin is the one who keeps you up to date on what's going on at the distillery, shares fun stories and information about our product range and organizes our upcoming events.
THE SWIFT VALIANT LITTLE TAILOR
Martina
Tailor, sewer, sales
With Martina we have our own tailor and sewer. Our G'Spana (wee felt bags with embroidery) is lovingly handcrafted by her. Afterwards they go through extensive quality control by her daughters Antonia and Magdalena.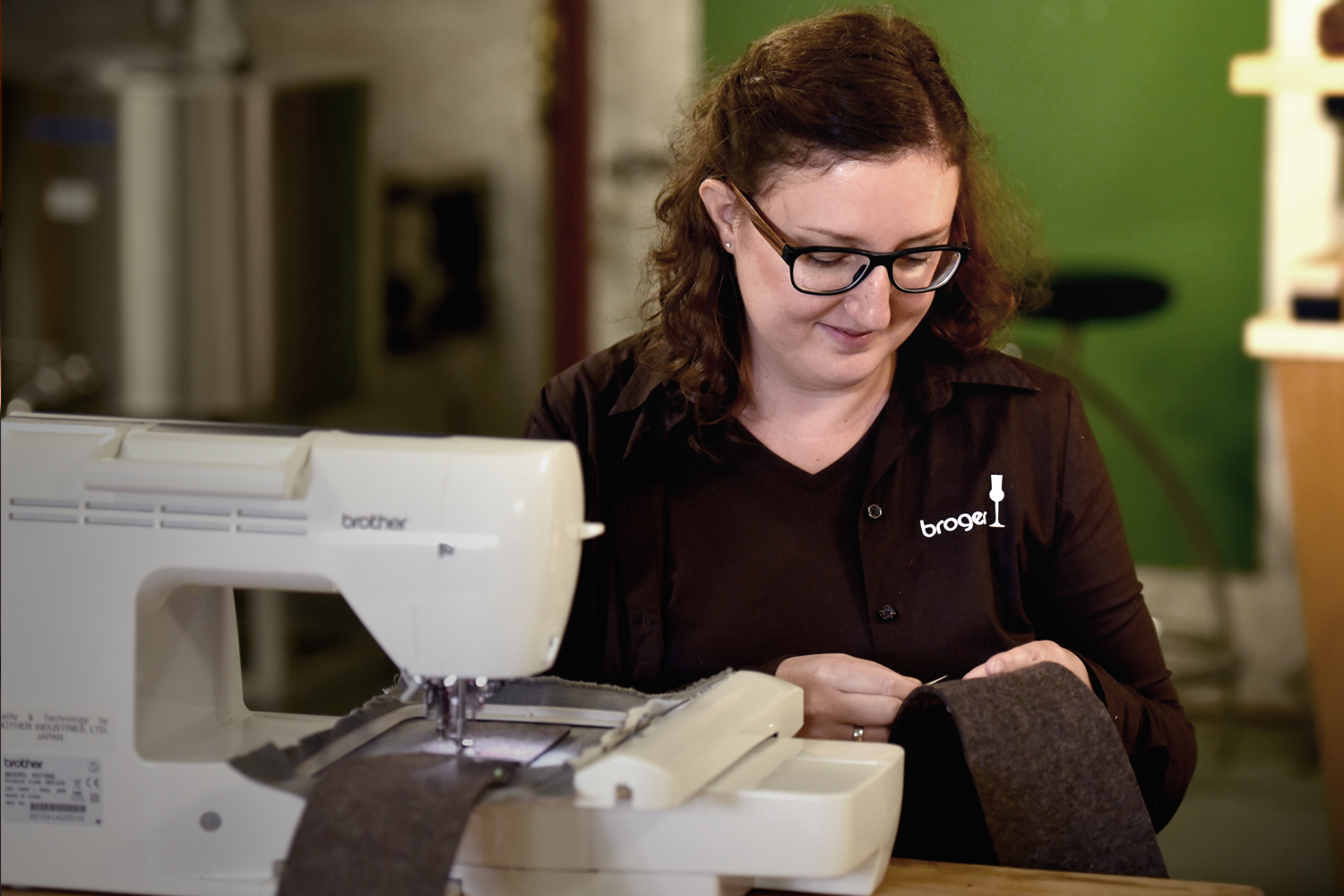 NIMBLE-FOOTED EXPLORER
Antonia & Magdalena
Our smallest family members are keen discoverers - always looking for something new to gaze and do.

Mini but mighty, this is our Antonia and Magdalena. With every visit to the distillery they make new and interesting discoveries. They clink their water glasses with us and always want to be part of the activities. It is still a bit early to really count on their help, but their enthusiasm is promising.
THE MACHINE WHISPERER
Jürgen
Maintainer and mechanical technician

He is our handyman and if something is broken, he will find a way to fix it. Be it developing a solution, building or welding – he's the man for it.
As Martina's husband and Antonia's and Magdalena's father he also has to help out as babysitter when Martina is working on bigger orders.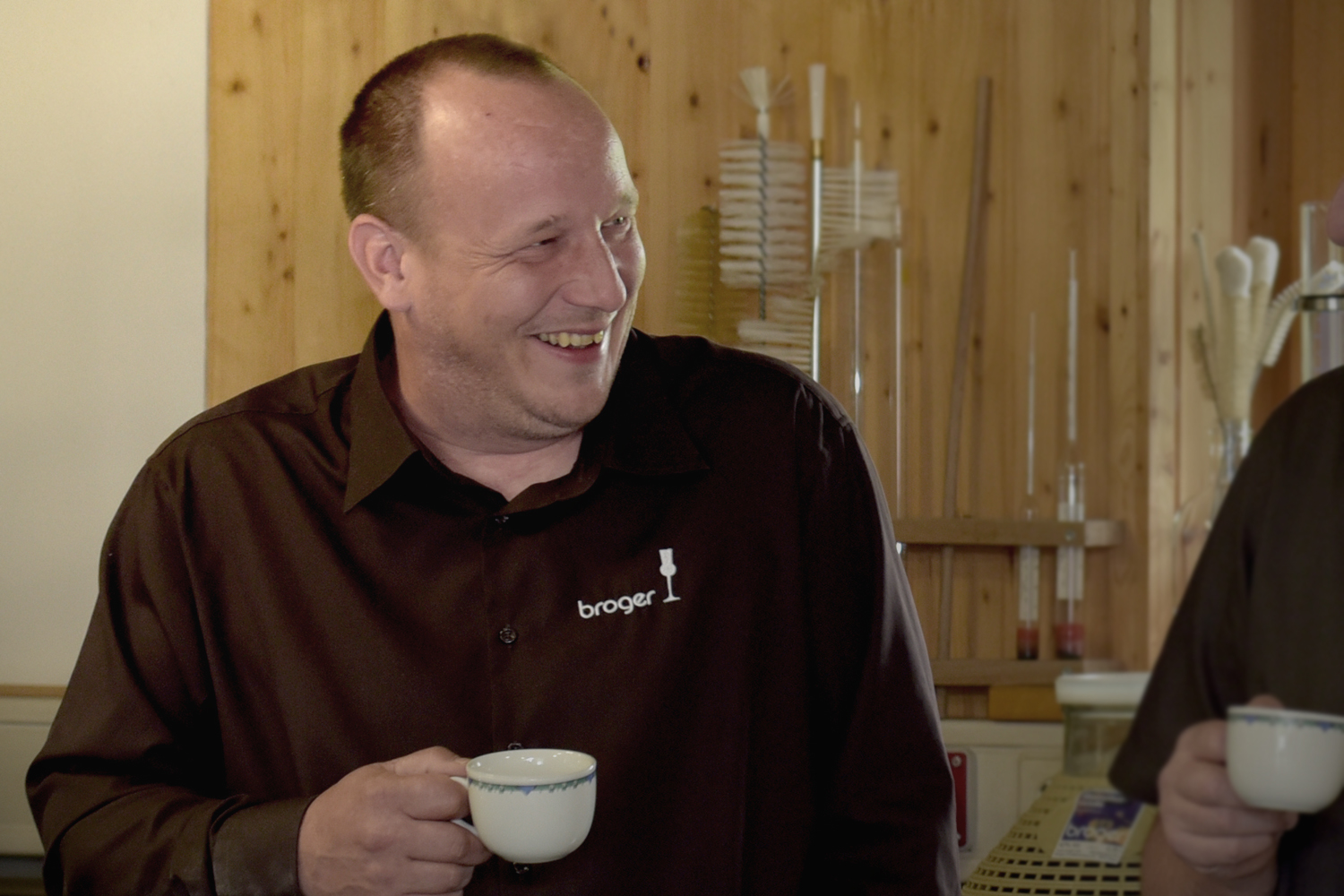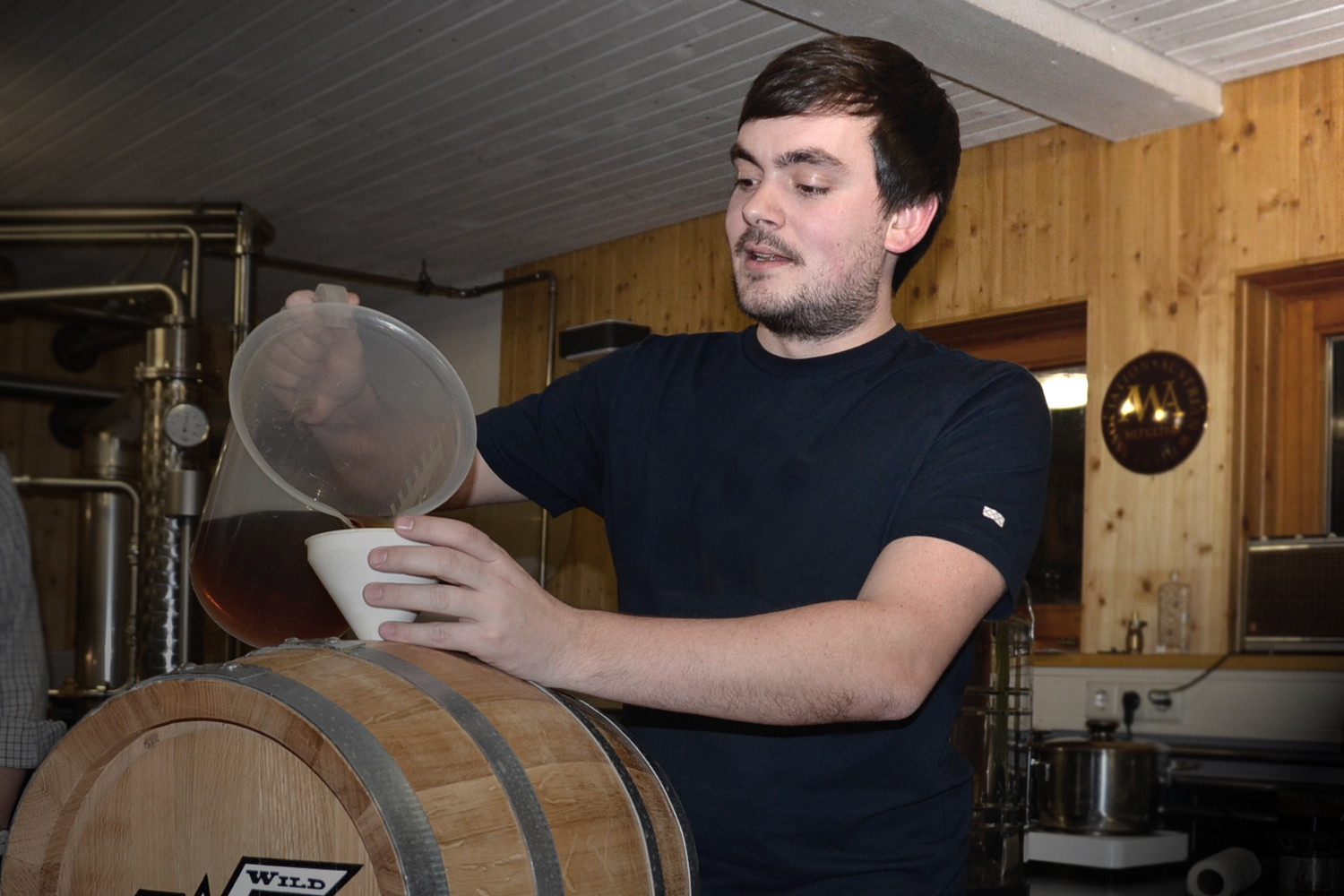 THE CONVINCING PROMOTER
Klaus
Sales representative, helping hand in emergencies
Charmingly he already turned many first time buyers into regular customers. Klaus is not an "official Broger" but as Katrin's husband he is always ready to assist our Broger Clan.
QUALITY INSPECTOR WITH THE KNITTING NEEDLE
Margaretha
Quality control inspector
Granny Gretl regularly assures herself of the high quality standard of our products. Her all time favourite will always be a Gin and Tonic. Her anecdotes of the early stages of the distillery and family history of her sons Eugen and Bruno enrich our time together.
If there's one thing we Broger's don't like, its cold feet. Therefore it's already family tradition to get a pair handknitted Granny-Gretl-sock for Christmas.